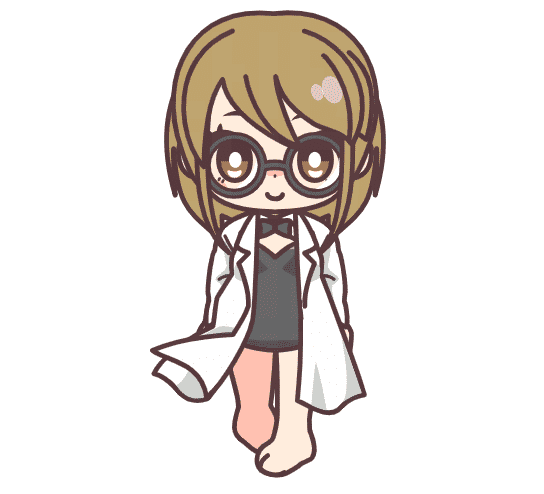 The "How's the ICO Doing?!" portion of this article will start after the headline news announcemnet. To those who would like to begin reading from the main topic of this article, continue scrolling down below.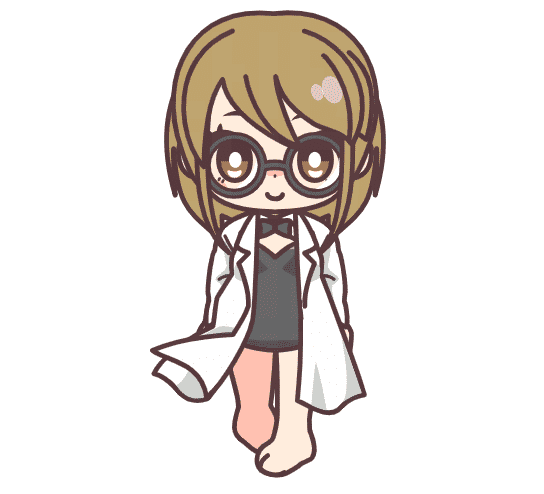 Hello, this is
Coin Otaku ICO Researcher
(@Coin_Otaku)
From comments received by the readers, the "How's That ICO Doing Now?" section covers thorough investigations and reports done by Coin Otaku.
Coin Otaku researchers have of course been in direct contact with the project itself, and have utilized net commentary and reviews when writing these reports. To state the news from a neutral perspective, viewpoints and facts stated from both parties are included in these articles.
Have you ever heard of Percival? Up until recently, Percival was an ICO project gathering high expectations from the public due to their collection of sufficient funds and steady advertisement showcases. After a certain period has elapsed, however, their activity logs have disappeared from the surface. From the release of information decreasing on their official website, Percival was suspected of fraud and quickly lost its followers on Telegram.
This Percival being suspected of fraud has now come back to life. They are currently aiming to become a system in which one can casually join, similar to the commonality of every household owning a TV, they want their users to own a mining system.
   Percival Basic Information
Currency Name: Percival
Currency Symbol: XPV
Transaction Code: XPV
Currencies Accepted: ETH, BTC, NEO
Conversion: Mined coins aside from XPV are accepted
Issue Limit:
Hard Cap: $72 Million USD
Soft Cap: $35 Million USD
Total Issue:16 Billion XPV
Token Sales: 6.2 Billion XPV
Platform: Ethereum
Blockchain Type: ERC20 (Ethereum Platform)
Percival Sale Period and Bonus List
Sale Period:

"Token Sale Stage 1" June 21st, 2018 ~ August 21st, 2018  Value: 1XPV = 0.00002ETH
"Token Sale Stage 2" August 22nd, 2018 ~ October 21st, 2018  Value: 1XPV = 0.00003ETH
"Token Sale Stage 3" December 1st, 2018 ~ January 31st, 2019  Value: 1XPV = 0.00005ETH
"Token Sale Stage 4" February 1st, 2019 ~ March 31st, 2019  Value: 1XPV = 0.00007ETH
Bonus:
Support Fund: 50ETH Hard Wallet x 1
Support Fund: 100ETH Hard Wallet x 1 / Percival Mark-1
Support Fund: 150ETH Hard Wallet x 1 / Percival Mark-1 x 2
Support Fund: 200ETH Hard Wallet x 1 / Percival Mark-1 x 3
Support Fund: 400ETH Hard Wallet x 1 / Percival Mark-1 x 4
Support Fund: 800ETH Hard Wallet x 1 / Percival Mark-1 x 8
Support Fund: 1600ETHHard Wallet x 1 / Percival Mark-1 x 16

Percival Official Websites and SNS
Please note that despite there being several SNS accounts present online stating its officiality, the Telegram URL mentioned above is the official account belonging to Percival.
   Percival Characteristics
Percival Purpose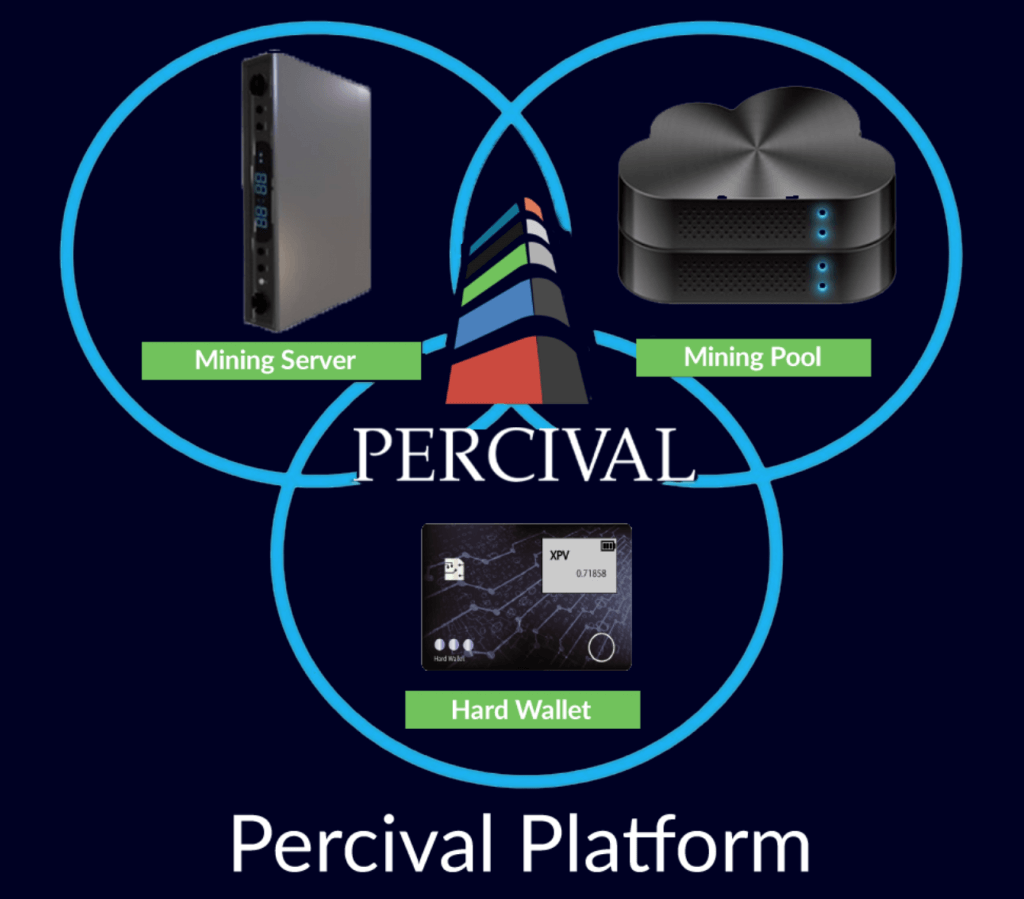 Percival's purpose is to:
"Overturn common knowledge in the existing mining market, build both an infrastructure and a system for traditional hard wallet developments, and issue token acceptable for use in the currency market and daily lives."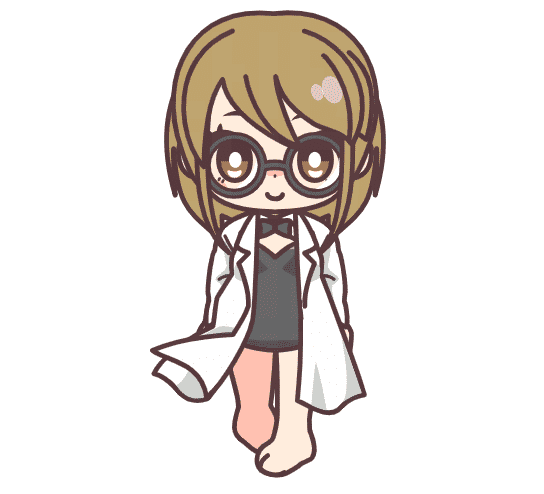 I will now explain more in-depth regarding the various mining methods.
There are 3 methods in mining:
Solo Mining
Cloud Mining
Pool Mining
Mining machine provided by Percival aims for a "one machine per household" setting, which falls under the category of Solo Mining.
Mining is first and foremost the process of accepting transaction data. Coin transaction data that has been exchanged around the world are generated once they are transmitted to the network. Miners across the globe compete for a "block", which consists of transaction data that have been collected within a fixed time period. The factors of consistency and precision are recorded in the transactions registered, and new transaction data are used as a requirement for block generation. Specifically, the operation itself consists of the enormous amount of calculation processes, referred to as "hash calculation". Once blocks are successfully generated and are logged onto the transaction register, the minor who has generated the block will be rewarded in the form of Bitcoin. This entire process is what's called mining (mining within encryption assets).
In other words, from the process of mining, advancements in calculation speeds lead to higher probabilities of earning mining rewards. It is said that Percival makes their increase in revenue rate possible through the provisions of coin variations in mining. They made this work under the application of both GPU (Graphics Processing Unit) and CPU (Central Processing Unit) in their system.
Problems Percival Tackles
On the other hand, however, the mining industry is going through a slump this year. This can be stated from the mass equipment sales amongst mining users and bankruptcy applications of mining industries, which are being seen quite frequently. It can also be said that the cause of this downward slope is due to Bitcoin's value dropping to $4,500 USD, which was severely affected by the split of Bitcoin cash (BCH).
The current market situation makes it difficult for beginners to join and gain a constant and stable profit. Comparing the market's current model to its previous model, the requirement of high costs resulting from the respective high energy consumption is very prevalent. From this, small mining companies themselves are being impacted and are suffering from management.
Percival also took note at the circumstance where supply and demand for mining in Southeast Asia were not balanced. There are high demands for mining in these regions, but it is hard for those belonging to the capitalist middle-class to try the methods of mining.
Characteristics Unique Only to Percival
Percival is set out to develop a new mining machine and their original hard wallet, in order to make their goal of creating a one mining system per household environment possible.
Mined coins are also available for use in XPV, but machine purchases must be done through XPV.
From this development, Percival is said to be superior in retrospect to other ICOs in these 4 points:
Faster Hash-Rate (mining speed)
Low Cost
Resolving Small Size / Noise Issues
Reinforced Security
Energy Efficient Small-Size Mining System (Percival Mark-1)
Percival has also independently developed an energy-saving mining system. It is energy efficient due to the utilization of "CPU Mining", which is installed in all PCs, and "GPU Mining", which allows for a faster process of mass calculation. Compared to other GPU mining systems, which only allows for GPU based mining, Percival Mark-1 allows for a higher income rate for its faster hash rate (mining speed), and an increased variety of usable coins.
As shown in the images below, the profit per month has a difference of roughly $350 USD.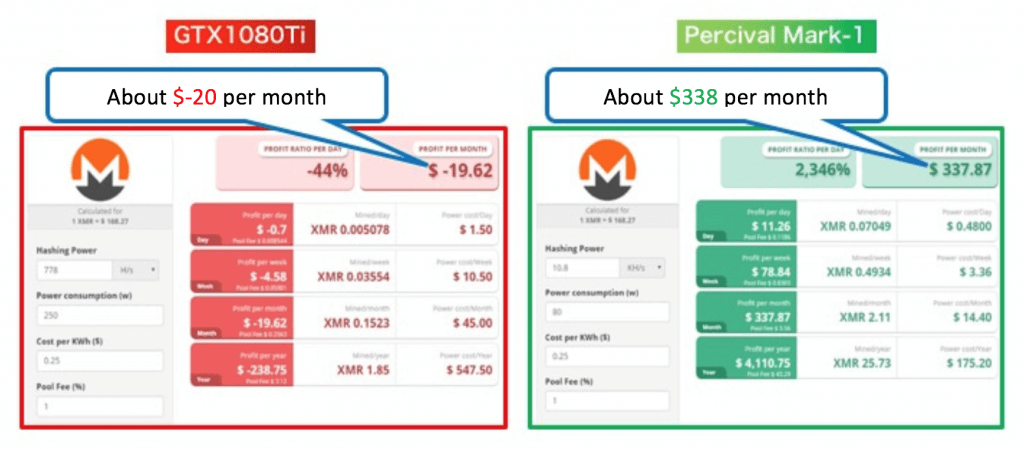 【The Comparison Between GTX 1080Ti (traditional model) and Percival Mark-1】

CPU Mining: Installed in all PCs, and is a method that allows individuals to participate in mining without the need for purchasing expensive equipment. Although it lacks in efficiency compared to GPUs, its greatest attraction is that one can casually start mining on his or her own home computer.
GPU Mining: A method that is simple, yet processes mass calculations in a short period of time. There are GPUs unsuitable for calculations depending on the type of encryption assets available. Therefore, there is a need to choose a GPU per encryption asset that one wants to mine with. Compared to CPU, however, GPU makes it possible to mine with major coins under Altcoin.
Hash Rate (mining speed): Unit of measurement for a machine's calculation rate. The number represents how fast mining is conducted. The numbers reflect work efficiency, where the larger the number indicated, the higher the machine's mining ability is.
Percival Mark-1 is expected to be even more affordable since it installs independently developed "Cooling Systems for Mobile Equipment". Additionally, it can be easily used by a beginner participant, for drastically cutting potential running costs.
Compared to traditional mining, Percival develops noise-reduced, energy-saving mining machines. Liquid penetration technology is applied in order to maximize the component of cooling efficiency. In addition, Percival is the first company in the world to utilize this technology on mobile devices. Machines built with higher cooling technology has higher performance and endurance rates.
Percival Mark-1 is equipped with AI (Artificial Intelligence), which automatically detects coins that need profit correction. This allows for Percival Mark-1 to maintain its high-performance level. Application of AI technology allows for the selection of mining coins, while immediately detecting the mining difficulties in the market. By doing so, users are able to measure the mining profit stability, leading to an even smoother asset operation. Percival then incorporates blockchain technology into this AI operation.
The following image is of ASIC's mining machine and GPU's displayed rack.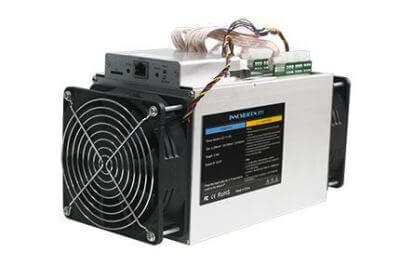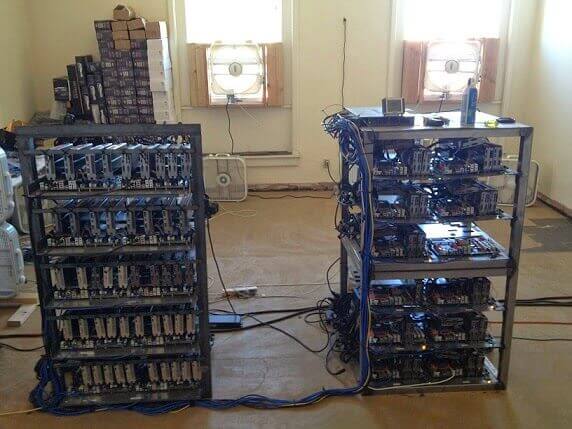 Coins mined here are transmitted and managed on users' card-shaped hard wallets. Users are able to freely choose what they want to do with the tokens transmitted into their wallets. They are also able to manage the mining machines, original pool, and hard wallet simultaneously. This is possible through Percival's built-in original mining pool. Not only does this allow users to mine under 100W, but it also allows them to cut costs derived from asset operations and their daily lives.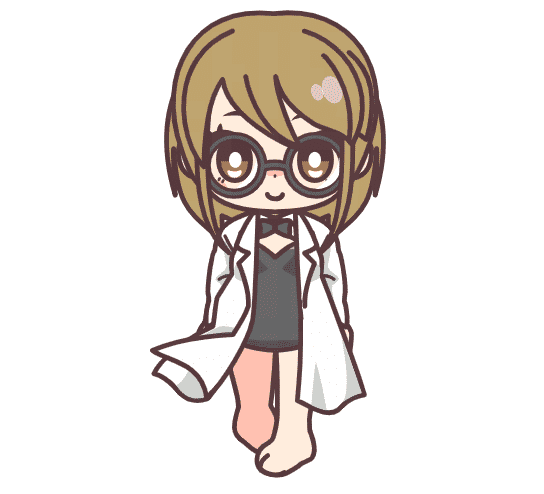 I will now explain about the security aspects integrated into Percival.
The card-shaped hard wallet, which was mentioned earlier, is a mobile wallet that is compact enough to fit into a handbag. It operates under top-notch security levels, being the world's first card that equipped with a fingerprint sensor for identity authentication purposes. On top of this world-class security feature, the secret key to access each currency is saved as a form of encrypted data. Secret keys exist to protect the use of Percival (XPV) and other main Altcoins but also equips itself into an environment preventing possible cyber attacks from occurring and therefore protecting the users' assets.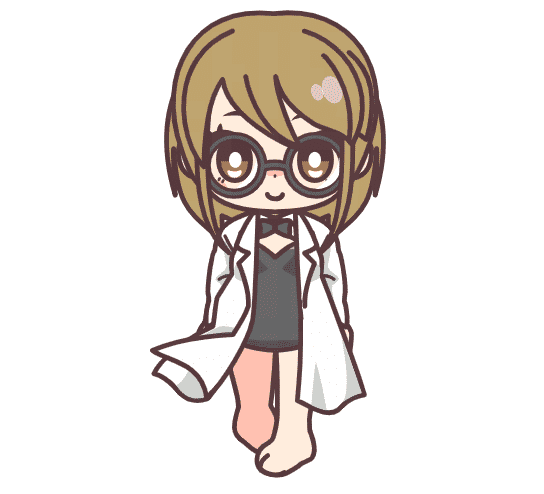 Now, picture these features being incorporated into a single credit card with a fingerprint authentication system.
Additionally, through the "construction of an original mining pool", Percival constructs a front-line security system that only gives hard wallets accessing rights. By limiting external accesses, it provides a well-secured system for users to rely on. Percival manages log data of mining machines constructed in the mining pools and shares operation efficiency and unexpected value results. From this, Percival aims to shorten any downtime caused by errors and maintain a mineable environment by its implementation of an efficient and stable operating system.
Reinforced Security
① Soft Security:
Safer environment provision through the construction of OWASP (Open Web Application Security Project). Safe transactions are incarnated with disclosure encryption technology, and from the use of e-signature, it cohabits privacy protection and transaction transparencies through ledger information sharing.
② Hard Security:
・With a security semiconductor, there is a powerful authentication mechanism present. It is constructed in a way that limits online service access to only permitted IT equipment. It also only recognizes these permitted accessories and expendable parts used within the application.
・To minimize security intrusion, the system is incorporated with signature authentification, Firmware, which monitors the usage status, the wrapping and unwrapping of local/remote host envelopes, and the built-in key-pair generations.
・A powerful and protective mechanism against every potential attack (logical, side-channel, fault, and physical). It is equipped with indigenous serial numbers and an identification/data managing kernel located in the operating system.

Percival Target Customers
① Those who want to begin mining informally
Cutting the budget on mining machine investment costs (which used to be at least $4,500 USD), from the process of lowering energy consumption. Those who wish to start mining but are looking for more affordable options can start mining at ease. The mining machine emits very little noise and therefore can be installed in homes.
Percival's target customers are centered on those residing in Southeast Asia, as there is high demand in the area, but don't obtain cheap options in the market.
② Those who are planning to make mining farms
The process involved in make a mining farm is easier than ever due to the depreciation and acceptance of mass orders possible on Percival.
Related Project ① : Mining Machine by the GMO Internet Group
The GMO Internet Group is a long-established internet business based in Shibuya, operating domain services and providers. For the mining of encryption assets that require enormous computational power, the GMO manifested to establish a next-generation mining center in Northern Europe, appropriate for the development of their original IC chip, stable power supply, and equipment cooling.
Related Project ② : MINE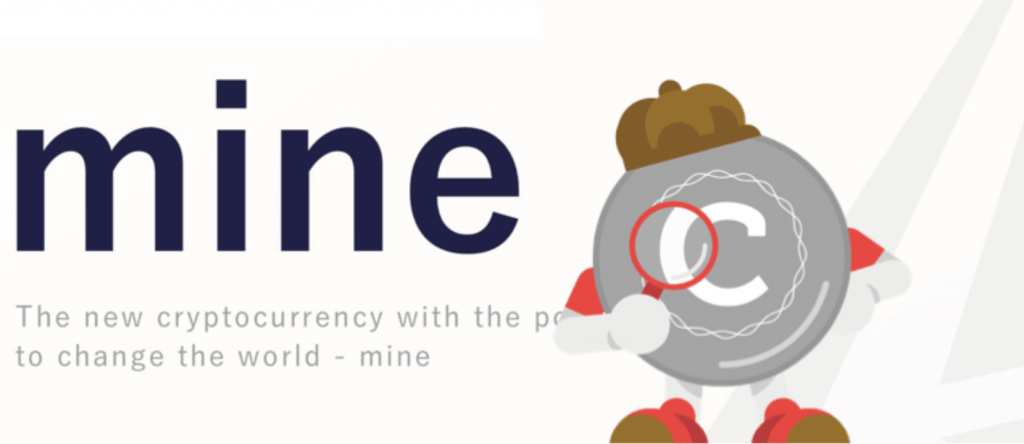 Percival Token Distribution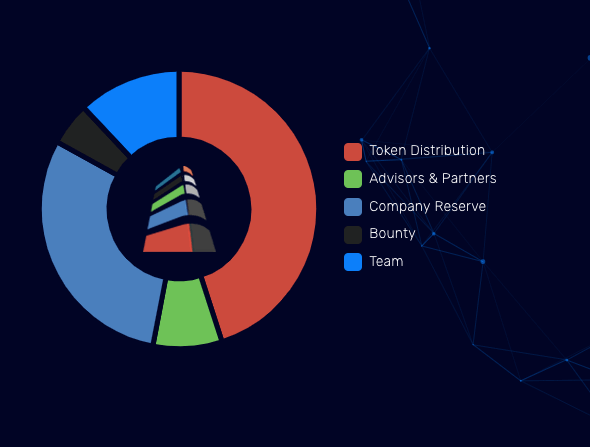 45%: Token Distribution
30%: Company Reserve
12%: Team
8%: Advisors & Partners
5%: Bounty
   Percival History
Percival members have previous experiences in designing the frontline semiconductors, developing core parts in the latest electronic devices, and expanding the uses of those devices throughout the entire market.
Percival has announced the use of SoC to help develop their hardware. The SoC uses the world's frontline semiconductor, 7 nanotechnologies, developed by the industry-leading American application processing manufacturer, "Qualcomm".
With experiences being utilized in ASIC (Application Specific Integrated Circuit) mining machines, Percival is also expressing a strong will in developing a new mining market by making use of their mining and semiconductor technology.
A mining machine that makes the best use out of those two proficient technologies, is what created the "Percival Mark-1". This circumstance makes the installation and operation of mining machines in regular households possible. The operation is completed after only a few minutes, which then enables anyone to easily participate in mining.
SoC
Acronym for "System-on-a-Chip". The SoC holds multiple controlling systems including CPU into a single chip. If the CPU is referred to as one system, the SoC is a chip that is comprised of multiple systems. Therefore, it's implied that the CPU is a part of the SoC. By integrating various systems into one chip, the product itself is expected to downsize, cut production costs, accelerate information processing, and save power overall.
Qualcomm Incorporated Characteristics

Qualcomm is a manufacturer that specializes in the world's biggest semiconductor for mobile equipment production and holds its headquarters in San Diego, California. Their main product is an ARM-based chipset semiconductor, which is mainly installed in smartphones and tablets. This chip, SoC, is extremely small in size but has many built-in qualities, such as low power consumption and multiple data communication functions. For a CPU encrypted in mobile devices, it holds an extraordinary processing ability.
Access Qualcomm's official website here!
   Percival Roadmap
EOS's meet up, which was organized by a newly launched general incorporate association, JEDA (Japan EOS Developer Association), was held in the Tokyo University Hongo Campus on May 8th, 2018. During this meet-up, Percival COO, Mr. Arakawa, made an announcement about the Percival project for the first time in front of a Japanese audience.
End of June 2018 ~ Commencement of mining machine and hard wallet development
End of July 2018 ~ Commencement of mining pool and security-related development
End of December 2018 ~ Release of the 1st mining machine and hard wallet
February 1st, 2019 – Commencement of Token Sales Stage 4
March 31st, 2019 – End of Token Sales Stage 4
April 2nd, 2019 – Completion of total system linkage
August 11th, 2019 – Commencement of shipping mining machines
September 2nd, 2019 – Commencement of the mining operation
   Percival Board Members
CEO (Chief Executive Officer)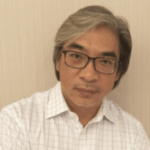 Raymond T.M. Liong
Linkiss International Limited Koshin (Hong Kong) Co., Ltd.
Concentric (Hong Kong) Co., Ltd.
Nippon Travel Agency (Hong Kong) Co., Ltd.
CFO (Chief Financial Officer)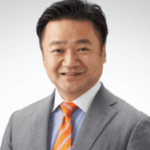 Toru Ueno
Ueru Co., Ltd.
E-Trade Securities Co., Ltd. (Now: SBI Securities Co., Ltd.)
SoftBank Corporation
COO (Chief Operating Officer)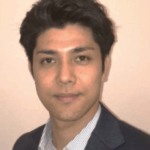 Shinnosuke Arakawa
Linkiss International Limited
Aplat Corporation
Fujizm Co., Ltd.
Shintech Co., Ltd.
CTO (Chief Technology Officer)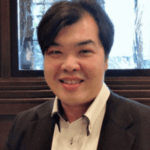 Benjamin Chuang
Linkiss International Limited
Luxshare ICT
Plengoer Robotics
Goertek
Foxconn International Holdings
CMO (Chief Marketing Officer)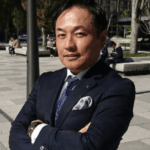 Kouei Nakashima
E-commerce system development and sales corporation
TSE 1st Section corporate group CEO
Bio R&D company CEO, director
TSE 1st-Section Corporation Advisor (along with seven other section corporations)
R&D (Research & Development)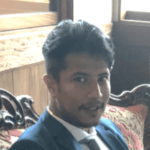 Ali Elsamni
Linkiss International Limited
Conpass Technology
Motorola Solutions Inc.
Lucent Technologies Inc.
Marketing for Overseas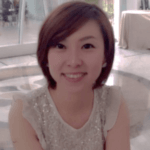 Wang Xiu Min
Linkiss International Limited
Shindo Electronics (Shanghai) Co., Ltd.
Hewlett-Packard (Shanghai)Co., Ltd.
Dentsu Shanghai Co., Ltd.
   Percival Updated Information
Breaking News! Recent Information on Percival (Updated March 9th, 2019)
The IEO (Initial Exchange Offering) Commenced on March 7th, 2019!
According to investigations done by Coin Otaku, the IEO is scheduled to officially start in Spring 2019!!
The fundraising will take place on the COINEAL exchange platform.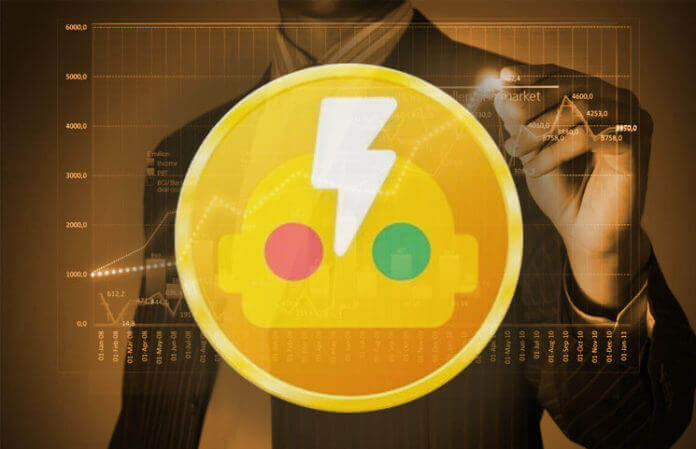 Percival Summary and Prospectus
Percival once was a highly anticipated project that was doing well in terms of PR and fundraising. After a while, however, they went MIA and was soon being suspected of fraud. There were no dispatches of information released on Telegram, and this unsettling state continued on. Until further information and updated get announced, it's safe to say that Percival still lacks credibility.
Although it depends on how common "mining" becomes, if a "one mining machine per household" catchphrase spreads out to the point where advertisements become plastered on billboards, expectations are, Percival will be the first in the world to spread the news. To place a reference using the "which came first, the egg or the chicken?" problem, even if products get launched, waiting for the market growth is necessary. This is because without doing so, the product itself will only be spread out within a small market scale, meaning that the short-term ROI will be low again. On the other hand, if an individual were to take action as an in-charge commander, PR cost will mount up, and short-term ROI will continue to stay low. Seeing things in the long run, there is a lot that can be expected, but it is possible to say that this business solely relies on the recognition of mining, and the growth of the mining market in general.
ROI
An acronym for "Return on Investment", referring to profit obtained from the contributed capital.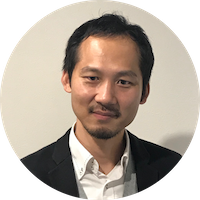 "One mining machine per household" is a very interesting point of view. The word mining is not recognized by a wide audience. It is a coined word, and the market is looking out for a new word. Mining is an indispensable process in the future society where encryption assets are the economic foundation. The current environment may not be regulated just yet, but we are cheering for them on in the long run.
From the start of 2018, there have been various projects utilizing household appliances and motor vehicle power for the purposes of mining, but even out of all those similar projects, Percival seems to be model conveying familiarity amongst the users. A societal norm for "each person to own a phone". Displaying the project's intentions to a similar standard like this phrase makes it easy for people to understand the project's path, and for the project itself to gain loads of attention from their surroundings. On the flip side, this will only work if mining becomes a commonality, because if it doesn't, then there's no sign of such a mechanism to spread outward. To put things in perspective, this is a model representing an ICO dependent industry. Even if sufficient funds are achieved, the cooperation of corporations willing to buy the machine and retailers who compel against the idea of doing so is absolutely necessary for the project to succeed overall.